<!- – wa_files/cookiebanner_min.js – ->
Balzano & Associati Architectural office
The architectural office founded in 1990 and directed by Leonardo Balzano is composed of a staff of architects from different nations operating in the fields of architecture, interior design, industrial design, graphics, corporate image and communication. It works with several in-house work groups and a well-developed network of external consultants. It designs and prepares exhibits in Italy and abroad, does research activity and participates in competitions and exhibitions. The office is currently designing public and private buildings in the residential, office and industrial sectors and is refurbishing historic buildings and designing interior decors. It is also collaborating with businesses in the design world.
Collaborazioni • Collaboration with:
Air Liquid, Benetton, Canon Italia, Cerruti 1881, Corneliani, Fiera di Bologna, Fiera di Milano, Fiorucci, Grignasco Group, Gruppo Vestimenta, Hilton Europa, Kartell, Levi's Europa, Prialpas Industrie, Roberto Cavalli, Samsonite Italia, Stefanel, St. Dupont, Triennale di Milano…
Studio di Architettura Balzano & Associati
Lo Studio di architettura fondato nel 1990 e diretto da Leonardo Balzano, è composto da uno staff di architetti di diverse nazionalità attivi nel campo dell'architettura, interior design, industrial design, grafica, corporate image, comunicazione. Opera con più gruppi di lavoro al proprio interno e con un fitto network di consulenti esterni. Cura allestimenti di mostre in Italia e all'estero. Sviluppa attività di ricerca e partecipa a concorsi ed esposizioni. Ha in corso progettazioni pubbliche e private nel settore resideniale, direzionale ed industriale, restauri di palazzi storici e progetti di architettura d'interni oltre a collaborazioni con aziende nel settore del design.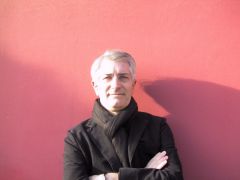 leobalzano - Copyright 2013